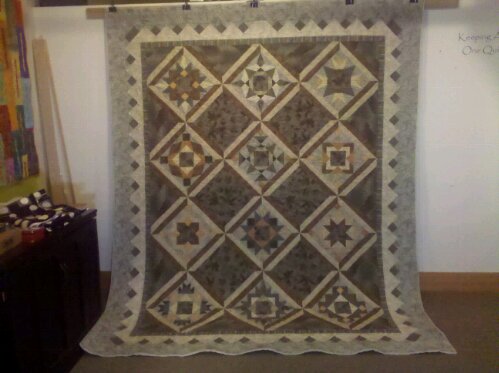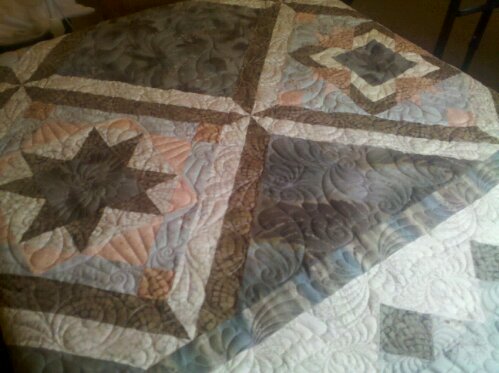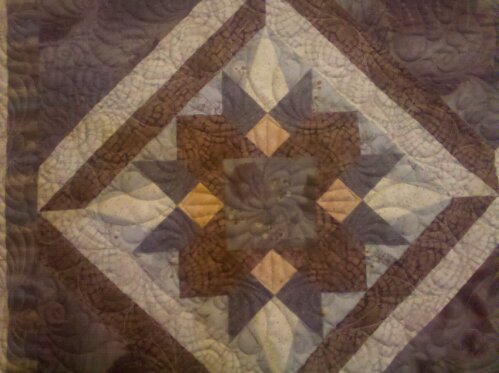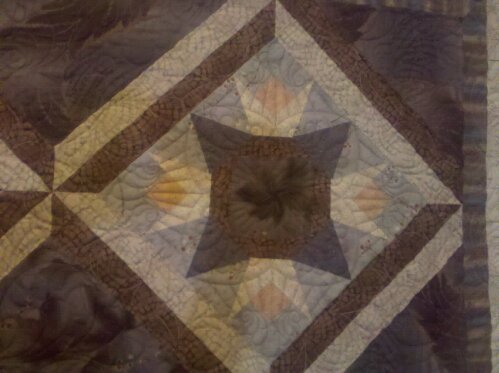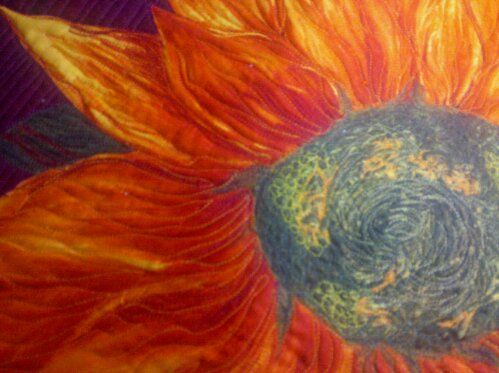 I spent all day Friday (and most of the night) quilting a top that will, probably, lead a more exciting life than I do. On Monday I got a call from Judy at E. E. Schencks that they needed a top quilted asap. Sure! Happy to help! Eeek!
Turned out that the top is a BOM from Schoolhouse, with big, beautiful squares turned on point, setting triandles, block sashing, and 3 (count 'em, 3) borders. The top measured 80+ by 100+.
Judy and I settled on thread colors and wool batting (for weight and travel). I was able to start the quilt first thing Thursday, but it was slow going because each block had its own quilting pattern. I worked on it all day Thursday and Friday. And Friday night. I finally finished it up around 11pm!
This will be a popular BOM I think. The blocks are really pretty, and set on point they're dramatic. The fabrics selected for the sample are subdues taupes and grayed-blue and salmon pink accents, with a soft, natural motif, so I used classic feather motifs with a little twist. The wool batt gives the quilting a wonderful dimension–with the extra bonus of minimal weight.
Bonus project: while the blocks stitched out (on Click) I started (and finished) two large floral panels. These are for a friend (hmm, her name is Judy, too); she's going to hang them in her sewing room. These are the first thread painting projects that I've done, but they were a LOT of fun.