I love color theory, and this week I had a lot of fun with the color yellow. Three quilt tops, all quilted using yellow thread.
I thought that I would surely use a green-ish thread on this one because of the center panel, but nope! lemon yellow worked across all of the different fabrics and absolutely disappeared into the background color of the center panel.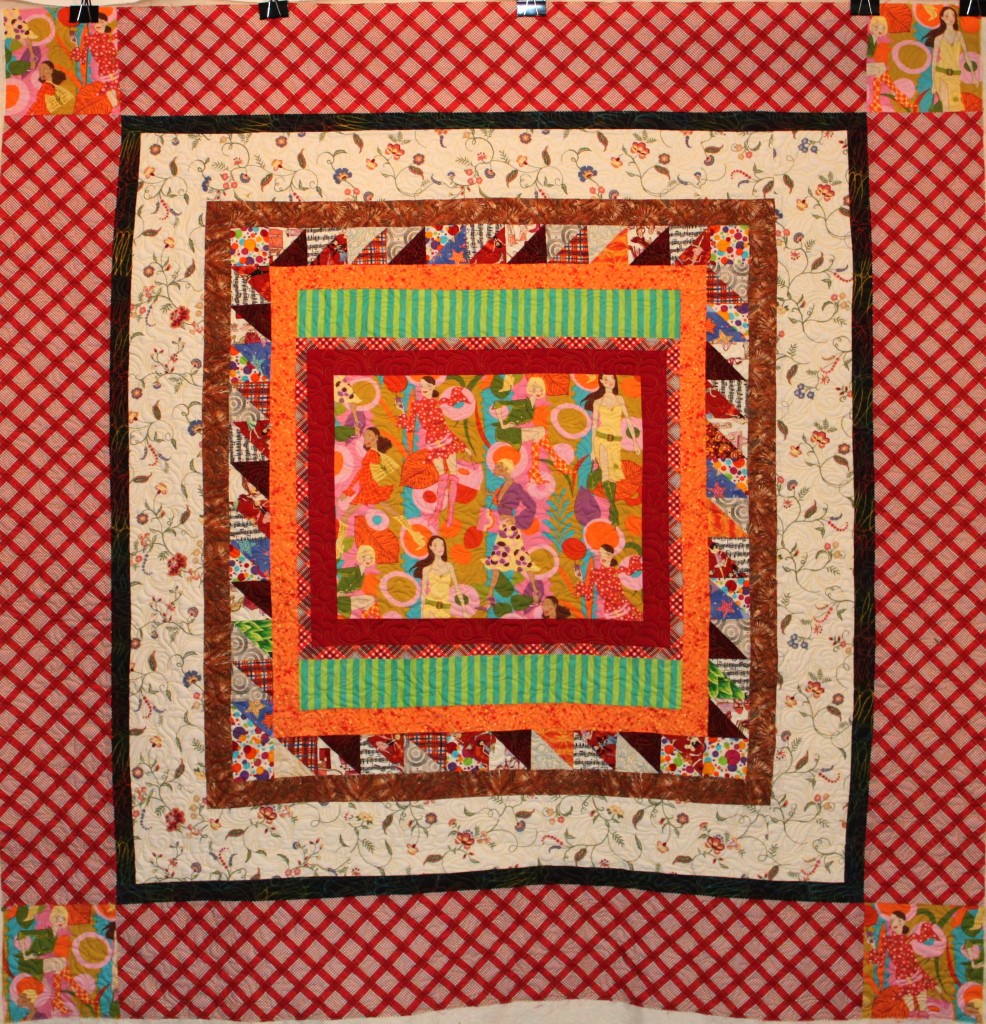 Next up came a cute little "Naptime" Quilt. Even though the quilt reads "green", yellow thread blended across all of the fabrics.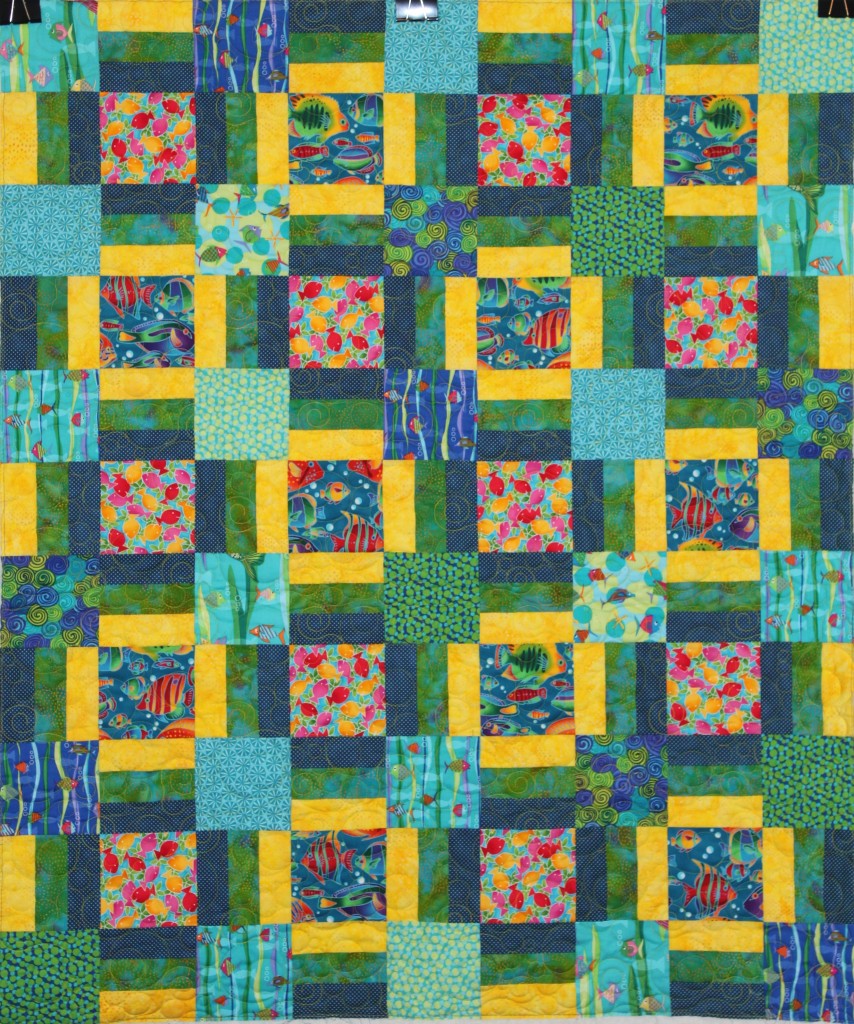 and finally, a really fresh take on the French Braid style. Using yellow thread here was a no-brainer, but I do love the way it looks against the black!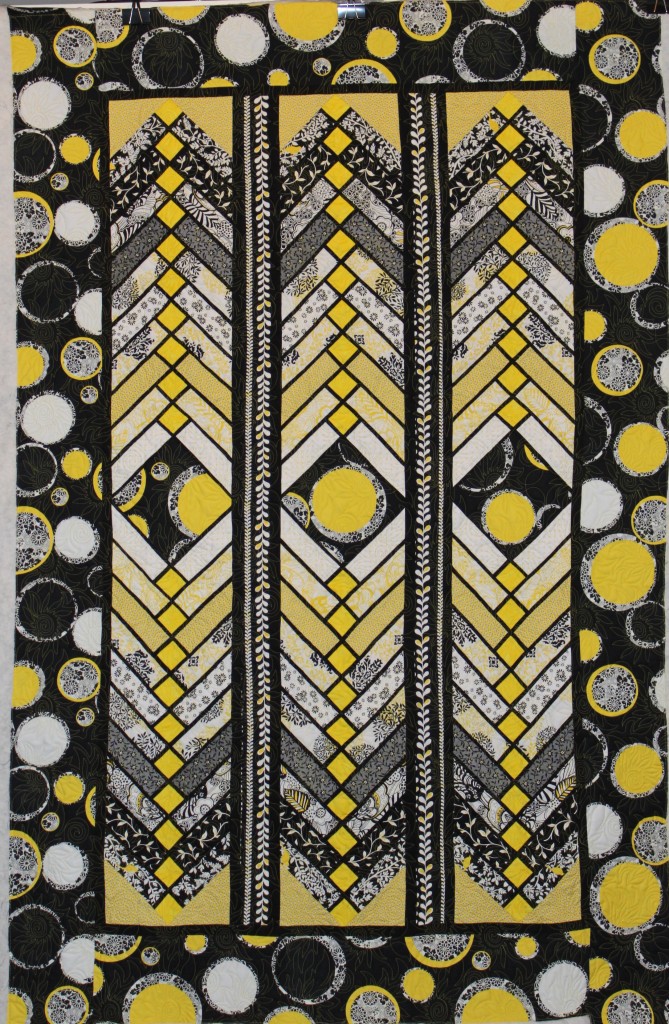 here are some close up shots so you can get a better idea of how the yellow thread works it magic!
[nggallery id=5]