Your quilt top is done–congratulations! Let's finish it up so you can enjoy it for years to come. There's just a few things left to do before you drop your quilt off with me.
Backing. Your backing should be about 3 inches wider on each side than your quilt top. The extra inches allows me to attach the backing to my frame and keep a gentle amount of tension on the backing as I quilt it. If you need backing, I carry wide cotton sateen in white, off-white and black.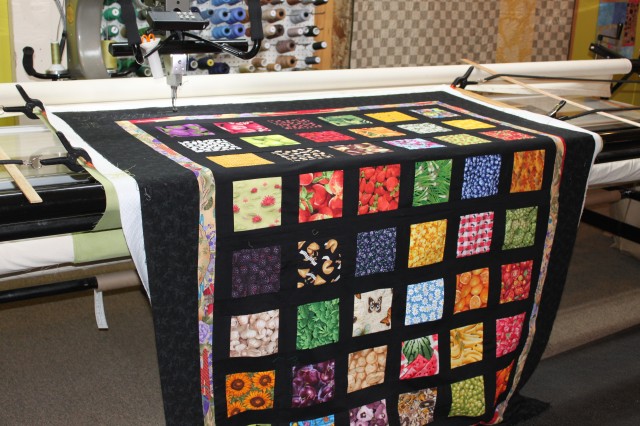 Batting. Like your backing, the batting should be at least 3 inches wider on all sides than your quilt top. If you're not sure about which batting to choose, call me and we can talk about the best batting for your quilt. Buy your own, or buy from me, either way works. I carry 100% cotton, 80%cotton/20%poly, and 100% wool batting.