I'm a machine quilter. Every day, all day, Monday thru Friday, I'm in my studio, quilting. And I'd love to quilt for you, too.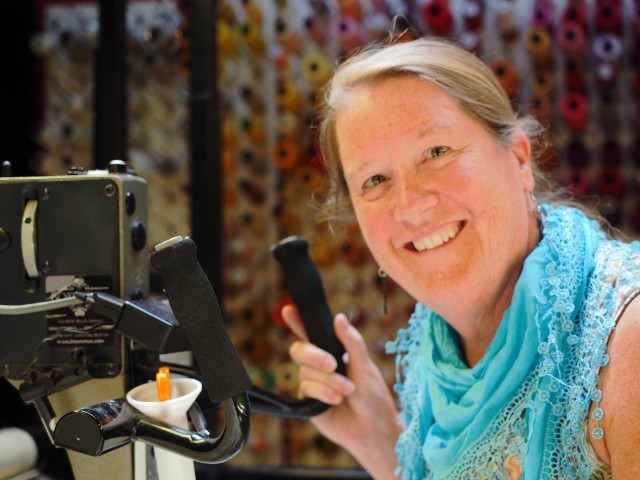 I have two Gammill Statler quilting machines, and together we make some beautiful quilts! Check out my gallery to see our latest work.
If you have a quilt top that needs quilting, call me at 503.234.0403!
My studio is located at 2738 SE 15th Ave at Taggart St; I welcome visitors to my studio.
I do custom machine quilting on quilts of all kinds–traditional, vintage, modern, you name it! Small or large, art quilts, show quilts, bed quilts, throw quilts, any size at all. Your top will be quilted with the utmost care; I love to quilt and would be so pleased to quilt for you.
Choosing a Quilt Design. As we look at your top, you and I will decide exactly how to quilt your top. An edge-to-edge pattern repeats the selected quilting design across the quilt–from one edge to the other. A custom quilt design includes individual patterns for each block, separate sashing and border patterns. Art quilts may have edge-to-edge and custom quilting as well as hand-guided quilting.
Calculate Quilting Costs. Use this basic formula: multiply the length of your top by the width of your top to get the total square inches.
For edge-to-edge patterns, multiply total square inches by .03.
For custom quilt designs, pricing starts at .06 per square inch.
That's all there is to it! Now you can prep your top and call me (503.234.0403)  to arrange quilting. See you soon!